When you need to quickly and securely share your essential health files with your doctor for review, the Medelinked health file transfer service, allows you to send and receive large MRI, Xray image and reporting files, so you get the best reliable care.
The HIPAA and GDPR Compliant platform is designed to enable a seamless and secure exchange of medical information between you and your doctor, ensuring that they have accurate and up-to-date information about your medical history, leading to more effective and coordinated care with improved outcomes.
Need a Second Opinion

Transfer Medical Files to Doctor

Consult with Physicians

Receive Treatment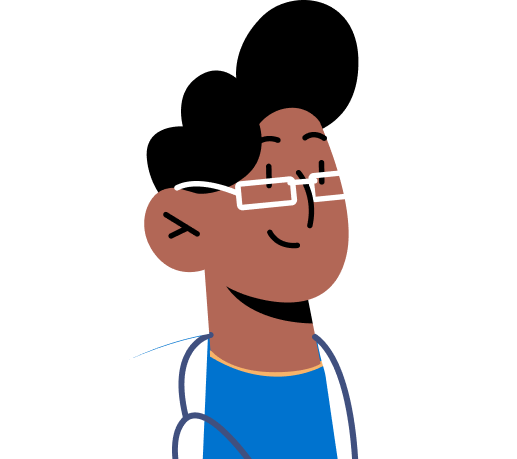 Sign up to get full access to Medelinked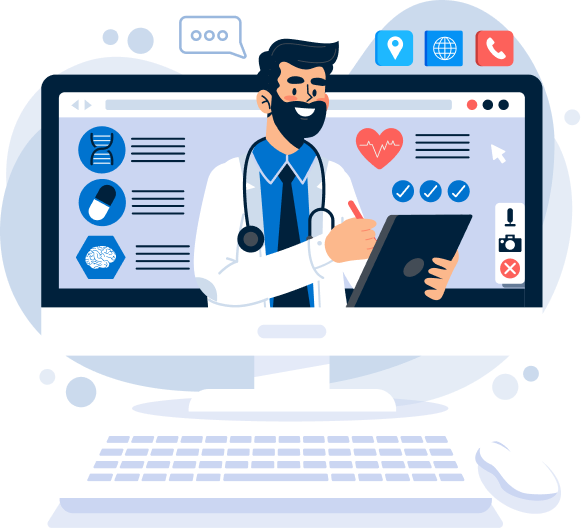 Securing your health information
You can send single records and have the option to create a secure Medelinked account where you can create folders and save all your health files for future reference. You have the ability to upload new records and share them seamlessly with your doctors. Our file manager tools puts you in control and enables you to view when files have been accessed and adjust permissions.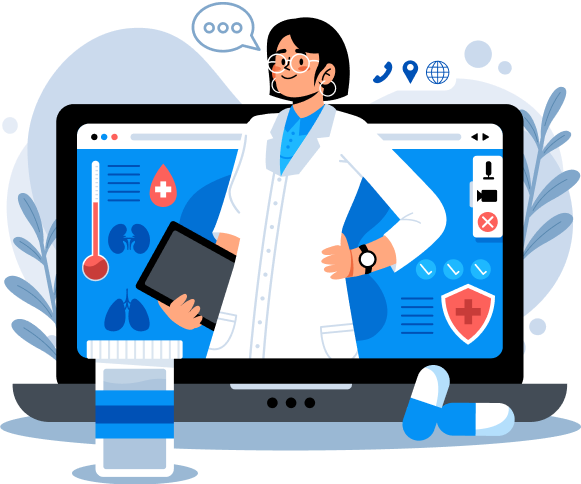 Communicate with your doctor with secure messaging
When you transfer a file to a new or exiting doctor, you have the option to connect with them via the Medelinked platform. As you build your supporting network, you can message directly from your account to get their opinion, and discuss treatment options within a secure environment.
The How-to Steps
1

Select how you want to share records

Select a sharing method with a record sent directly to your doctors inbox or as a sharable link to download the file

2

Enter your details

Enter your doctors email address, your personal details, then give the transfer a subject reference and optional further details as a message

3

Select the files you want to share

Locate the file, choose the upload method and follow the file specific steps

4

Send the files or link

Once you are happy, click submit, confirm the verification email we sent you and click transfer. Then you will see the successful transfer details

5

Create your account

Now you have created your first transfer you can now create an account to manage your records and add family members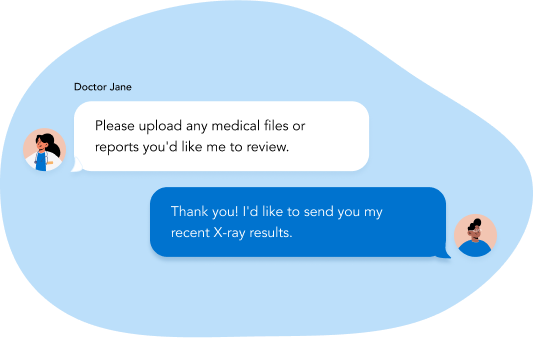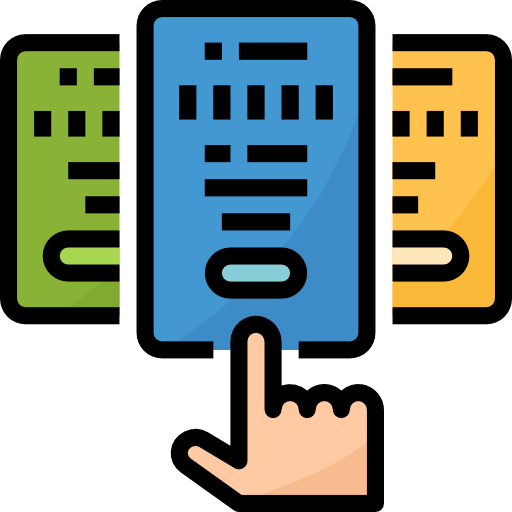 Pricing
You can store your files free for 30 days after your transfer. Keeping your files safe and available at all times, our subscription plans offer unlimited file storage, no transfer limits and reach out to your doctor when you need to with our secure messaging service
12 months support, billed annually - $95.00
Monthly with no minimum contract - $12.50
Security & Compliance
Security and privacy of your data is our highest priority. All files uploaded and transferred through the platform are protected using state-of-the-art end-to-end encryption, ensuring that only the intended recipient can access and view the information.
The service strictly adheres to the guidelines outlined in the Health Insurance Portability and Accountability Act (HIPAA). This compliance ensures that patient data remains confidential, and the service provides the necessary safeguards to protect against unauthorized access or data breaches.
Ready to get started?